ERASMUS+
New ERASMUS+ for 2014-2020
The Institute of Hospitality Management in Prague (IHM) follows the successful programming period 2007-2013 in which we distributed nearly CZK 18 mil. from the European funds to its students and teachers.
The new Erasmus University Charter (ECHE) is the basic pre-condition for participation in the new Erasmus+ programme.
The Institute of Hospitality Management was awarded the new Erasmus University Charter in December 2013 for the period 2014-2020. The Erasmus Policy Statement was a part of ECHE application. The European Commission will monitor its implementation.
Since the academic year 2013/2014, all the data of the partner institutions, business partners, outgoing students, teachers and staff have been inserted in the electronic database of the European Commission, which also known as Mobility Tool. All reports of outgoing mobility are included into the system.
The main changes and the opportunities of a new programme
Students
The student mobility for study or placement belongs to Key Programme Activity KA1. The main difference from the present programme is the possibility to repeat a mobility in each study cycle up to twelve months. Theoretically, students will be able to study or train abroad for up to twelve months within each study cycle (bachelor, master or doctorate level), irrespective of the mobility type (studies or internships) and number of mobility periods (e. g. two periods of six months or three periods of four months).
The opportunity to go for the internship is opened also for a fresh graduate within one year after graduation. The student has to sign the complete contractual documents with the IHM before the final graduation.
Due to the grants calculations the European Commission divides countries taking part in Erasmus+ into three groups, based on their living costs. The amount of the EU grant is given by the Programme Guide. Students can get EUR 510, 450, or 330/month. The EU grant also depends on the type of mobility - study or traineeship. The EU grant for students on a traineeship will increase by EUR 150/month for each group.
Special arrangements for students from low-income backgrounds are also foreseen by an increase EUR 200/month.
As in the previous period,the IHM will select students in its transparent, equal, documented selection procedure. The selection criteria are public (IS, IHM website). Students also get the chance to online language training. The European Commission have opened its free on-line courses in five languages (EN, DE, FR, ES and IT) ​​by January 1, 2015. Students verify their language knowledge ex-ante and ex-post in free on-line testing. The European Commission emphasizes necessity of rigorous language training. The programme does not includ the Intensive Language Courses any more.
More information available at Programme Guide.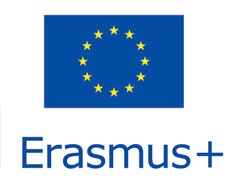 Contact
Ing. Zuzana Roldánová, MSc.
Head of International Affairs Department (responsible for ERASMUS)
Room No.: 323
tel.: +420 283 101 171
e-mail: roldanova@vsh.cz