THE IHM JOURNAL
Czech Hospitality and Tourism Papers

Czech Hospitality and Tourism Papers (hereinafter CHTP Journal), a journal for science and information, publishes mainly scientific and survey papers focusing on the development of theoretical and practical aspects of the hotel and spa industry, gastronomy and tourism. Papers are published in English, Czech and Slovak languages.
The CHTP Journal serves primarily as a platform for the presentation of an author's, or team of author's, original research results in the above-mentioned fields. A "Consultation and discussion" section contains survey papers and also specialized survey papers from the pedagogical and expert activities of academics, as well as reports on research project results.
The ISSN for printed version was assigned to the CHTP Journal on March 31, 2005 (the date of the creation of the CHTP Journal). Since 2010 the CHTP Journal has been integrated into the EBSCO database of EBSCO Publishing, with its headquarters in Ipswich, Massachusetts, USA. Since June 25, 2015 the CHTP Journal has been integrated into the ERIH PLUS (The European Reference for the Humanities and the Social Sciences).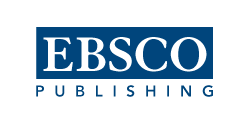 Since January 1, 2019 the CHTP Journal is published in electronic version only (online).


Peer review procedure
Submissions are first subject to a check by the editor regarding formal requirements (see Template for authors, Instructions for the template). The editor reserves the right to return submissions that do not correspond with the Journal´s focus or that do not meet the formal requirements.
The Journal editorial board determines which of the papers will be submitted for the peer review procedure. These papers are subsequently peer reviewed by two independent reviewers (reviewers are not employees by the same institution as the author or co-authors). The peer review procedure is anonymous. If needed, the submission may be returned to the author or team of authors before the peer review procedure in order to be completed or revised. Papers with two positive peer reviews will be accepted for publication. The editorial office informs the author of the result of the peer review via e-mail. After publication, each author will received one print issue of the CHTP Journal.
Imprint:
Czech Hospitality and Tourism Papers
Editor: Institute of Hospitality Management in Prague 8, Svídnická 506, 181 00 Prague 8
Editorial Board Chair: Ing. Martin Petříček, Ph. D. (petricek@vsh.cz)
Editorial Assistant:
Technical Editor: Ing. Radka Balakovská
ISSN 2571-0389 (Online)
Registration number with the Czech Ministry of Culture: E 15814


Submissions are approved by the editorial board. Authors are responsible for ensuring the accuracy of the content and language of their papers. Dissemination of journal content is allowed only with approval from the editorial board.
Dedline for paper submission: March 31, 2020
Papers are accepted in English.
Full papers in MS Word send to chtp@vsh.cz
Download the Template for the authors (preparation of full papers in MS Word format). Detailed guidelines for authors are included in the Instructions for the template:
Template for the Authors
Submission Guidelines
Editorial Board
| Name | Place of work |
| --- | --- |
| Martin Petříček | Editorial Board Chair, The Institute of Hospitality Management in Prague, Czech Republic |
| Edna Rozo Bellon | Universidad Externado de Colombia, Colombia |
| Marina Beránek | ŠKODA AUTO University, Czech Republic |
| Dagmar Jakubíková | The Institute of Hospitality Management in Prague, Czech Republic |
| Aleš Komár | University of Defence, Czech Republic |
| Joanna Kosmaczewska | University of Economy, Bydgoszcz, Poland |
| Andrej Malachovský | Matej Bel University in Banská Bystrica, Slovak Republic |
| David Martin | Ted Rogers School of Hospitality and Tourism Management, Canada |
| Marek Merhaut | The Institute of Hospitality Management in Prague, Czech Republic |
| Karel Nejdl | SVECR, Czech Republic |
| Zuzana Palenčíková | Constantine the Philosopher University in Nitra, Slovak Republic |
| Jana Piteková | Catholic University in Ružomberok, Slovak Republic |
| Lucie Plzáková | International Association of Scientific Experts in Tourism |
| Čestmír Sajda | Aspira Invest, Czech Republic |
| Petr Studnička | The Institute of Hospitality Management in Prague, Czech Republic |
| Petr Šalda | Executive Chief, Grandhotel Zvon České Budějovice, Czech Republic |
| Craig Thompson | Stenden University, Netherlands |
| Heli Tooman | University of Tartu, Estonia |
| Zuzana Tučková | Tomas Bata University in Zlín, Czech Republic |
| Medet Yolal | Anadolu University, Turkey |
| Lucie Sára Závodná | University of Economics, Prague |
Abstracts and key words of published articles:
Complete articles: