Visit the Mama Shelter hotel
This April, the third year HOE students with their teacher Darina Svobodova got a unique chance to visit the MamaShelter hotel and see its magic from the inside. Our group was greeted by the management team including the hotel General manager. This welcome and the excursion overall turned out to be the warmest we have ever received during excursions.
The hotel´s name speaks for itself. A shelter is where one stays safe and comfortable. Just as if you were hugging your mum. Well, that basically is the whole story behind the brand – the founder loved his mother. Mr Trigano translated his feelings into exceptional hospitality and cosiness. We noticed it straightaway.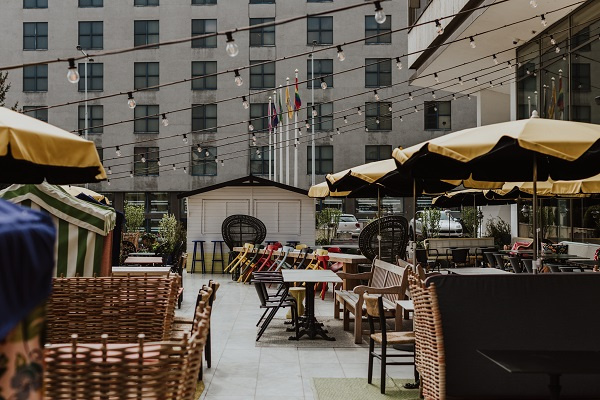 This won't be a hotel description, since you can easily find information on Mama Shelter web pages. Yet some features are not that obvious and are indeed worth a mention.
Starting with its...
1. Atmosphere, both from the aesthetic point and the relationship between the employees – friendly & laid-back
2. Concept – outdated mechanisms for doing business were reconsidered
3. Thorough attention to details
4. Food and drinks selection
5. Attitude towards F&B operation. The restaurant is open for everyone, come in and enjoy. Yes, as simply as that!
6. Marketing strategy. Social media proved to be highly effective nowadays, and in Mama it's a well-known fact
7. Location. Prague 7 is a rapidly growing area full of creative businesses. By the way, the views from the top floors are rather impressive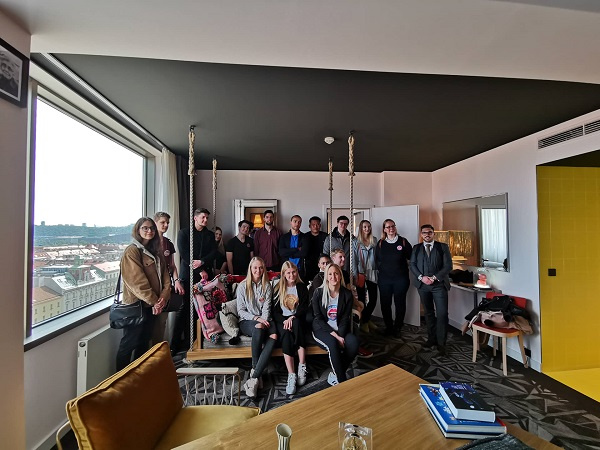 The visit inspired some of us to send in their CVs, which wasn't surprising at all. Who wouldn't like to call their office a happy place?
Mama, we'll surely be back! :)
Maria Volzhina, 3rd year HOE student
Photo